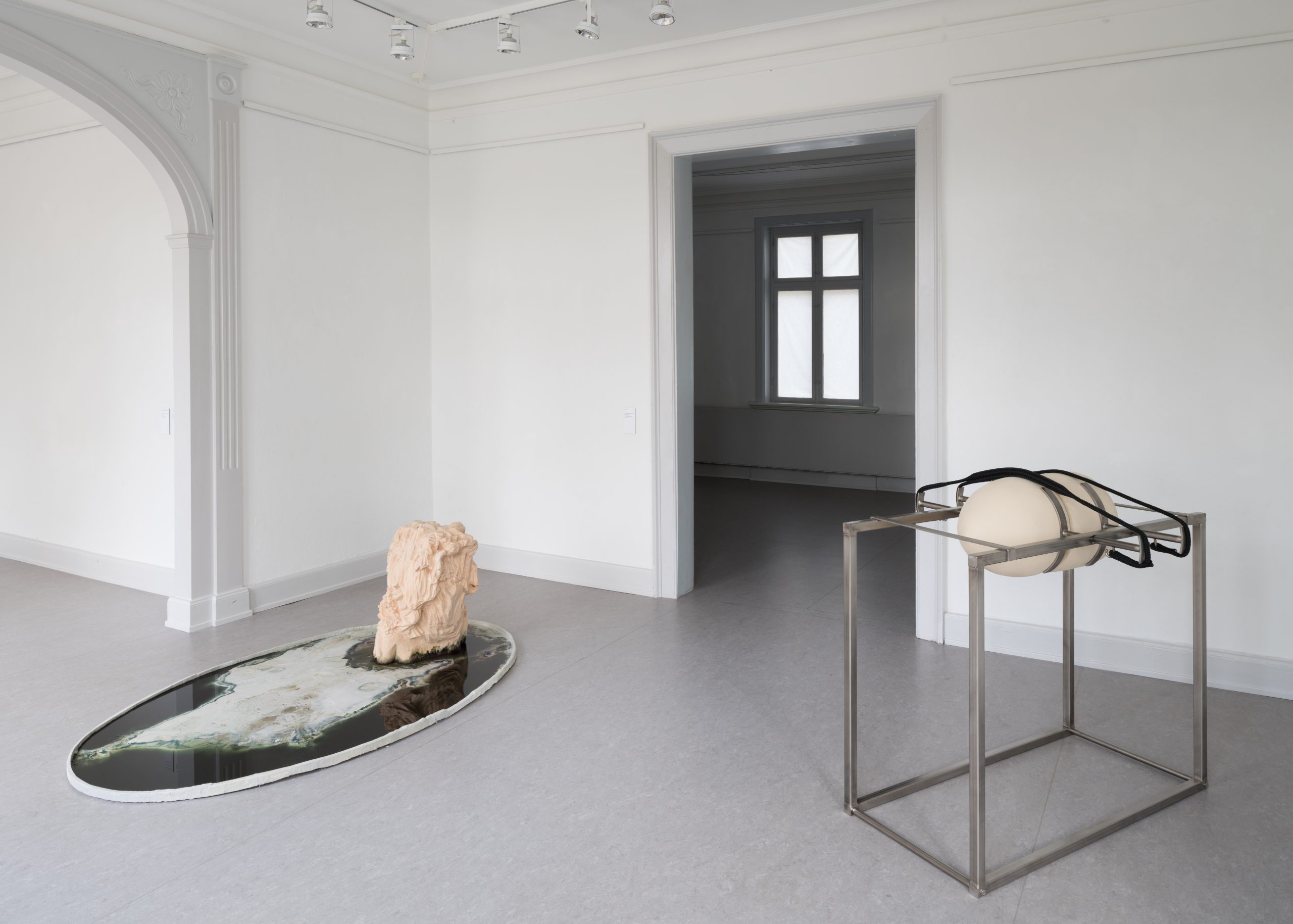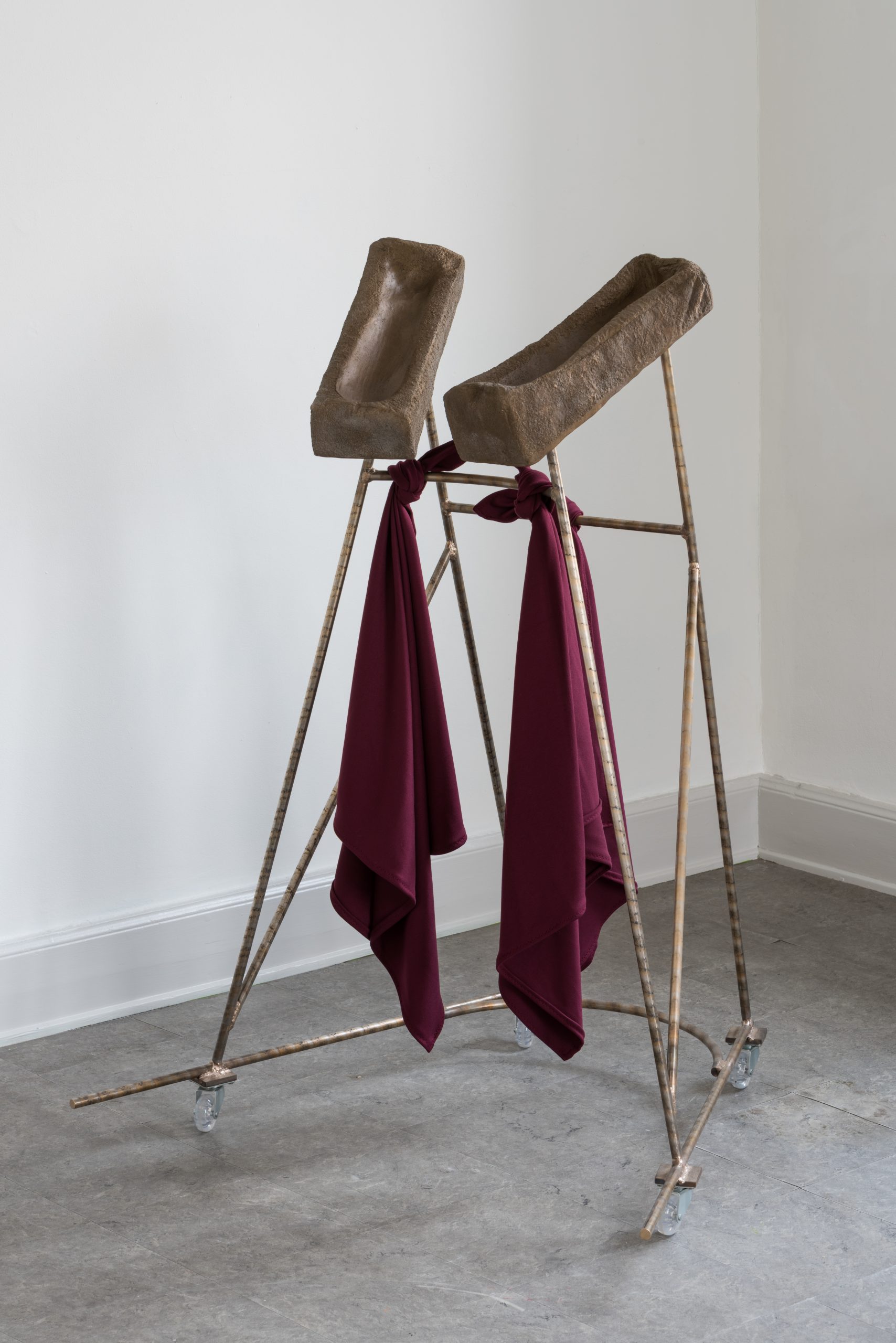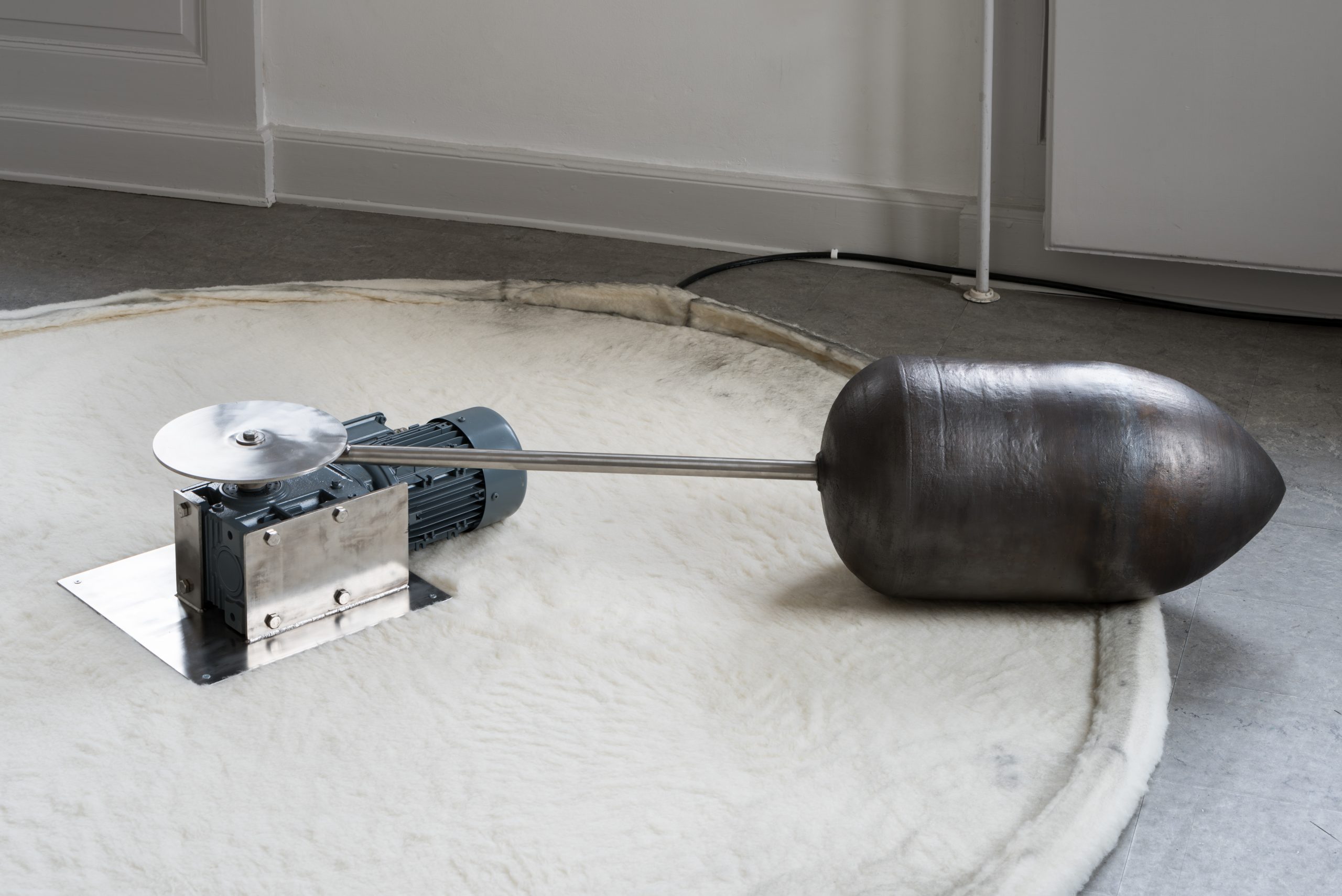 Vibrant Matter, 2018
Group exhibition, curated by Nanna Stjernholm Jepsen & Stine Kähler, SAK Kunstbygning, Svendborg, DK

Exhibition text by Nanna Stjernholm Jepsen:
Vibrant Matter
The point of departure for Vibrant Matter is SAK Kunstbygning's collection of works by Danish sculptor Kai Nielsen (1882-1924). The exhibition lets his works enter into dialogue with leading contemporary artists from Denmark and abroad, all reflecting on Nielsen's practice and related themes of body and understanding of materiality from a current perspective.
Kai Nielsen was part of the vitalist movement which was prominent, and hugely successful, during the first decades of the 20th Century – in literature, philosophy as well as in the visual arts. The interest in the texture and physicality of materials run as an underlying current in both vitalism in general and Kai Nielsen's oeuvre. Fragments of vitalist tendencies still live and vibrate in contemporary art today as well as in the complex net of theoretical reflections called 'New Materialism.'
A preoccupation in recent years with re-negotiating the relation between nature, body and our material surroundings, have made it possible to understand matter and non-human entities as living, vibrant and active players. As a consequence thereof, the body as we know it is dissolving and is increasingly constructed through a plenitude of parameters – material, gendered, technological, ecological and post- digital – in an ongoing discussion of our place in the world. It is through this preoccupation with the capacities, inclinations and potentials of materials that a tension field emerges between Kai Nielsen's sculptures, the vitalist movement and the combination of 16 contemporary artists in the exhibition Vibrant Matter.
Exhibited artist: Nanna Abell (DK), Moa Alskog (SE), Jóhan Martin Christiansen (DK/FO), Kate Cooper (UK), Christine Overvad Hansen (DK), Emil Westman Hertz (DK), Lea Guldditte Hestelund (DK), Uffe Isolotto (DK), Jesper Just (DK), Jacob Kirkegaard (DK), Sandra Mujinga (NO), Kai Nielsen (DK), Nina Nowak (DE), Rolf Nowotny (DK), Lea Porsager (DK), Andreas Rasmussen (DK) og Astrid Svangren (SE)