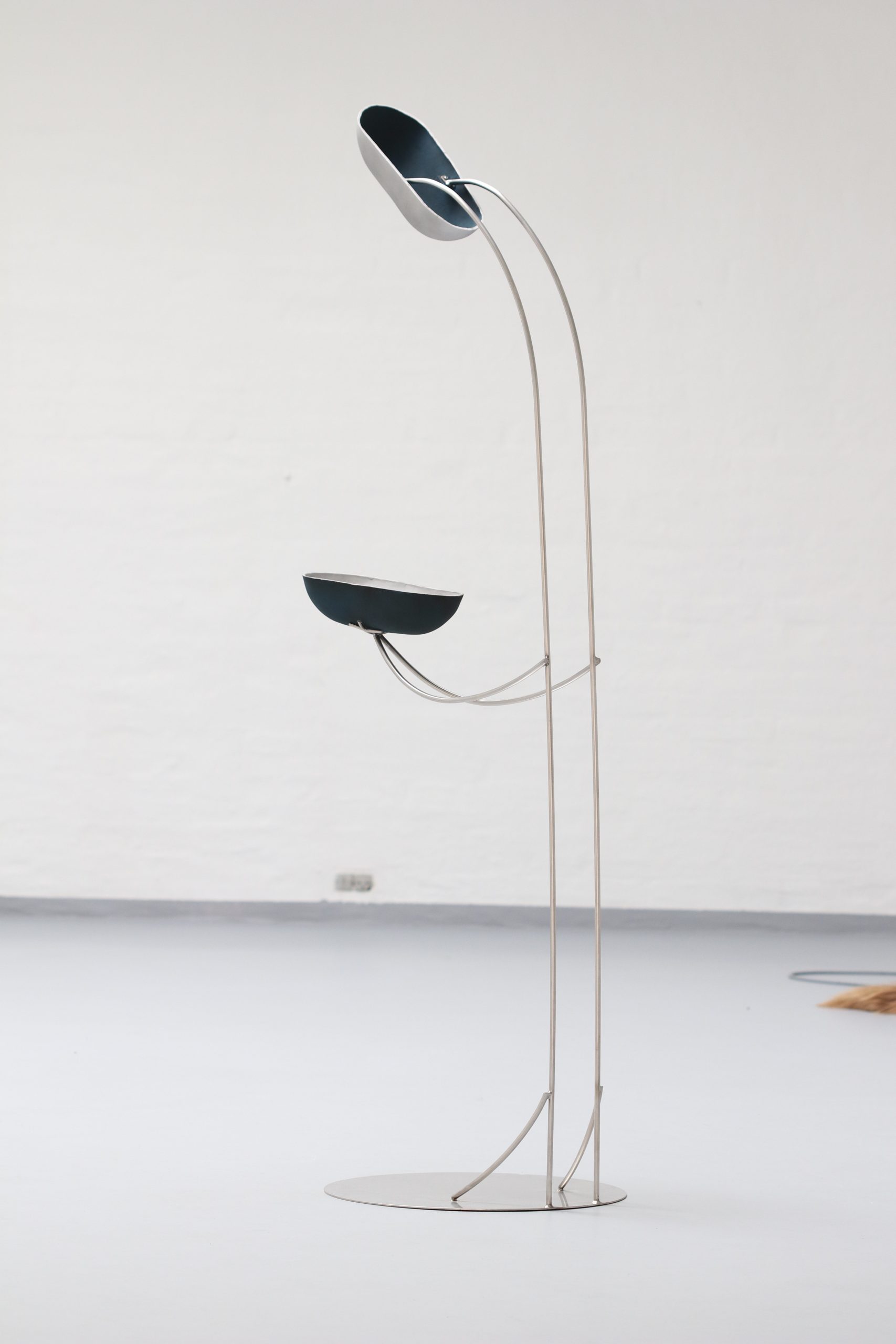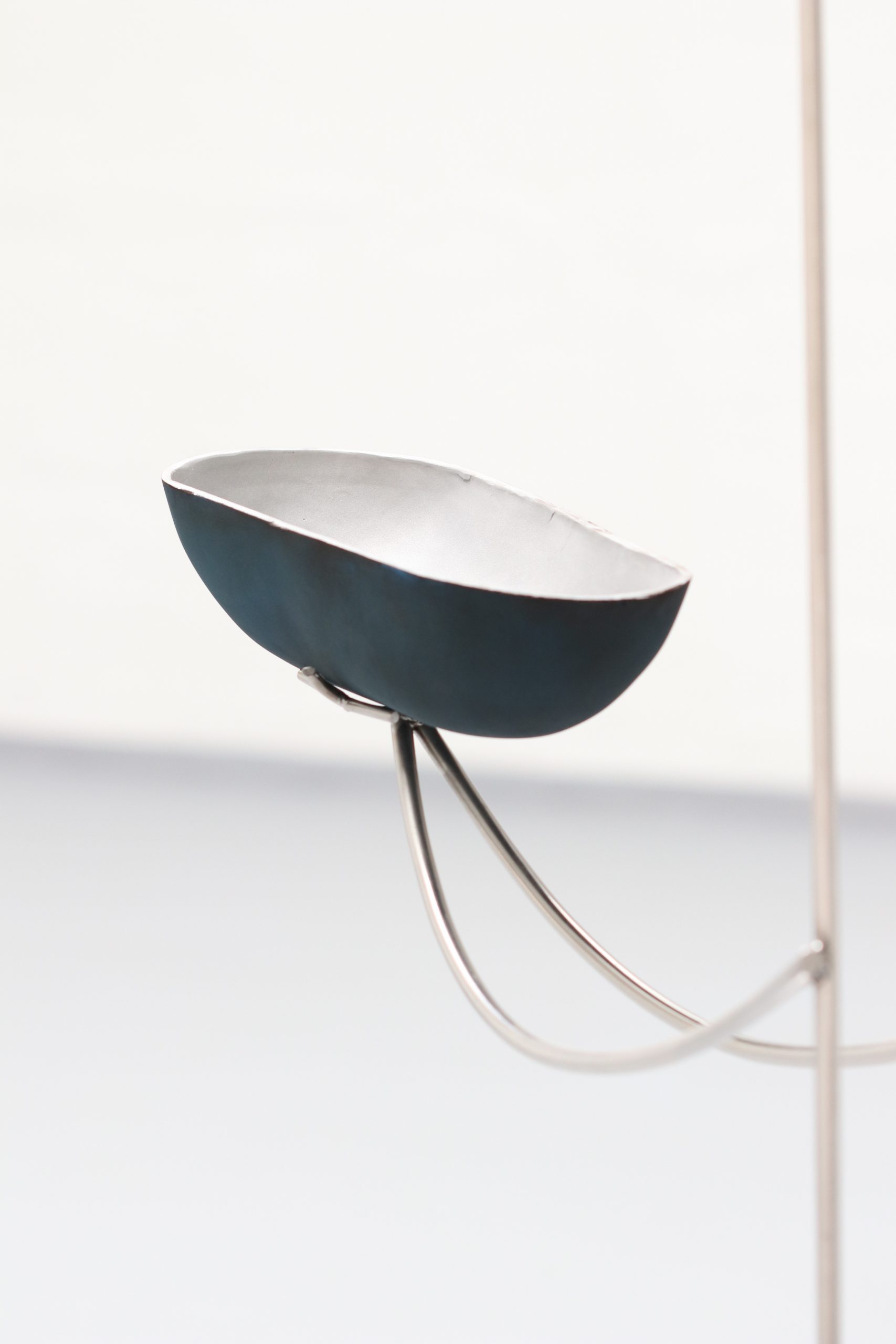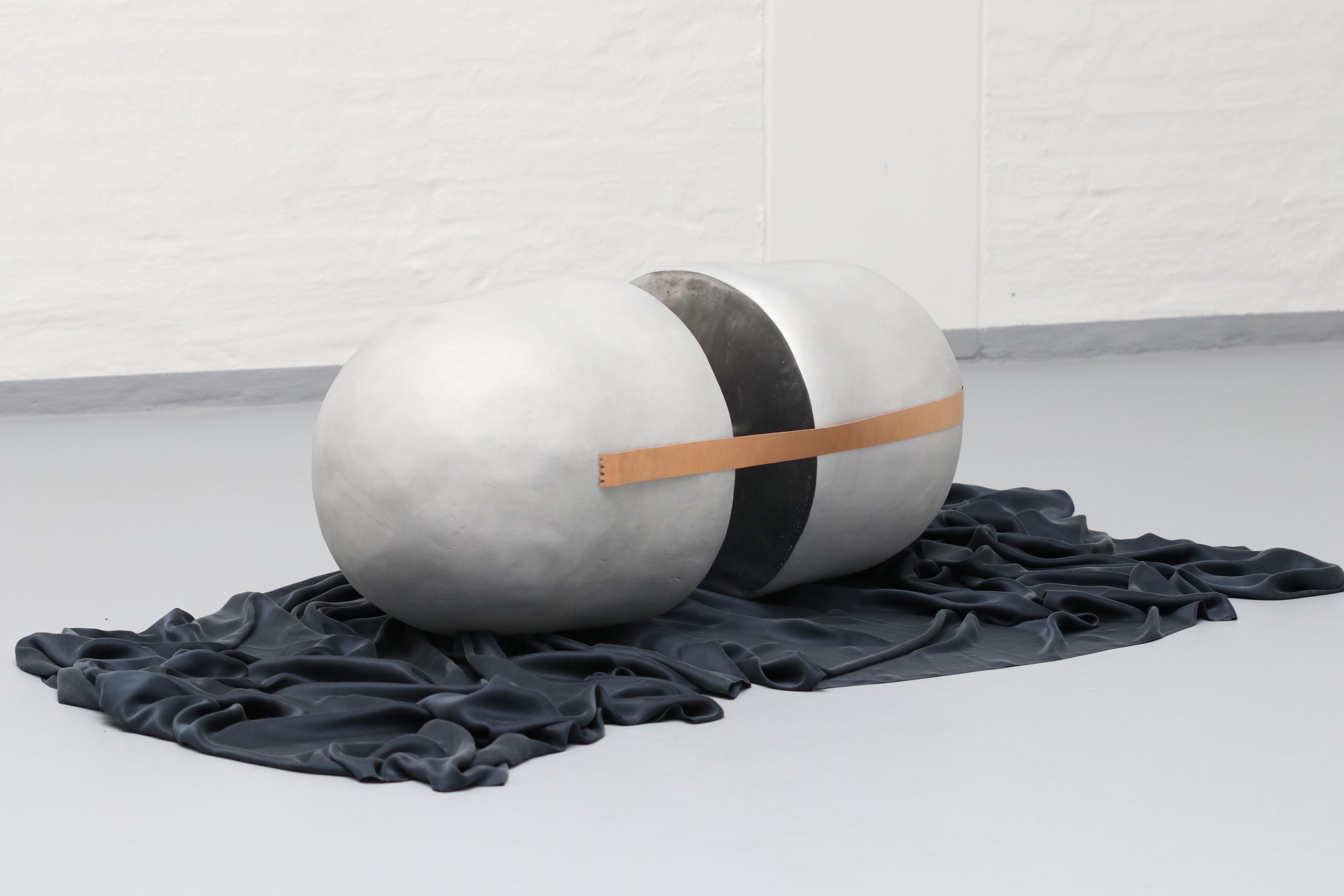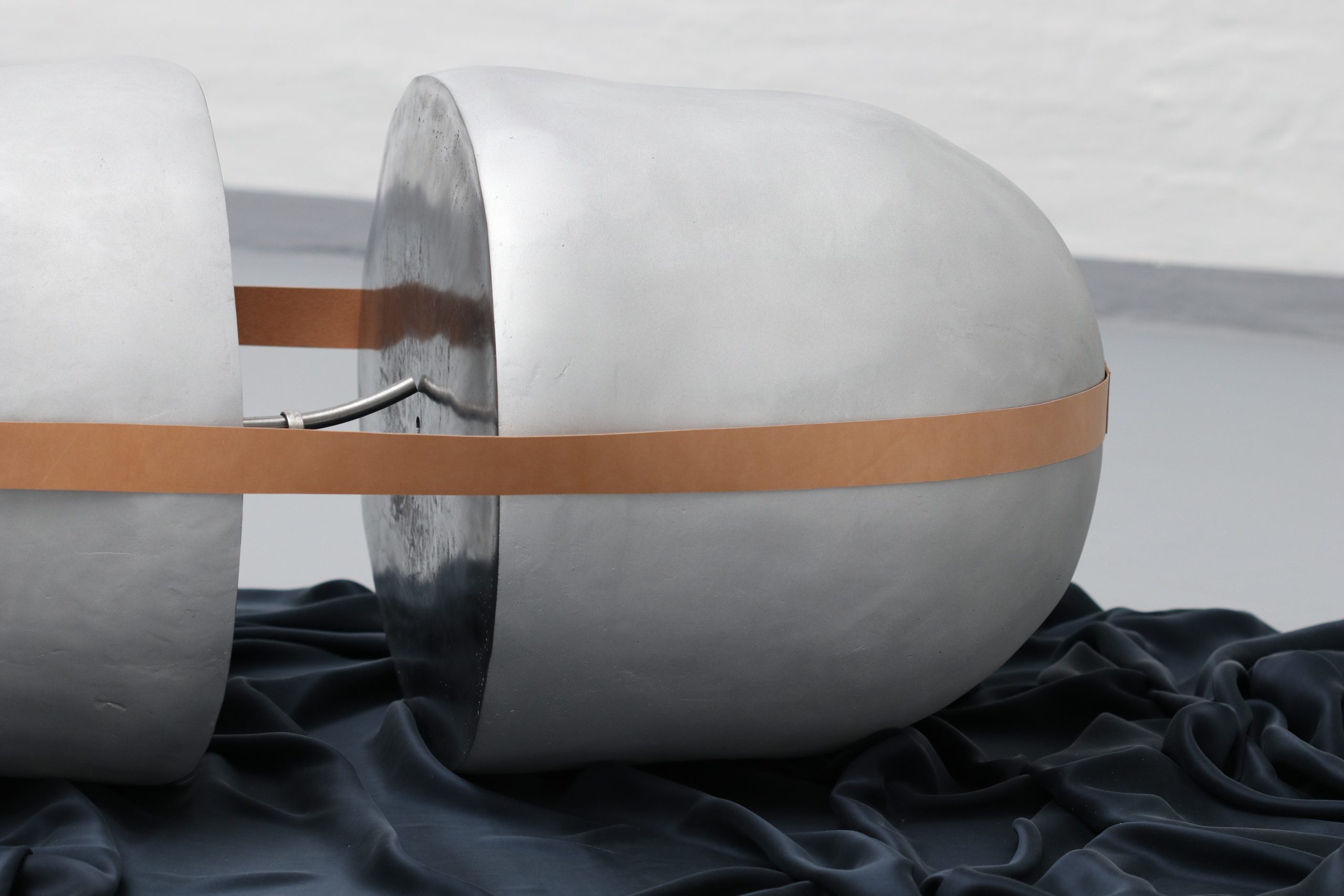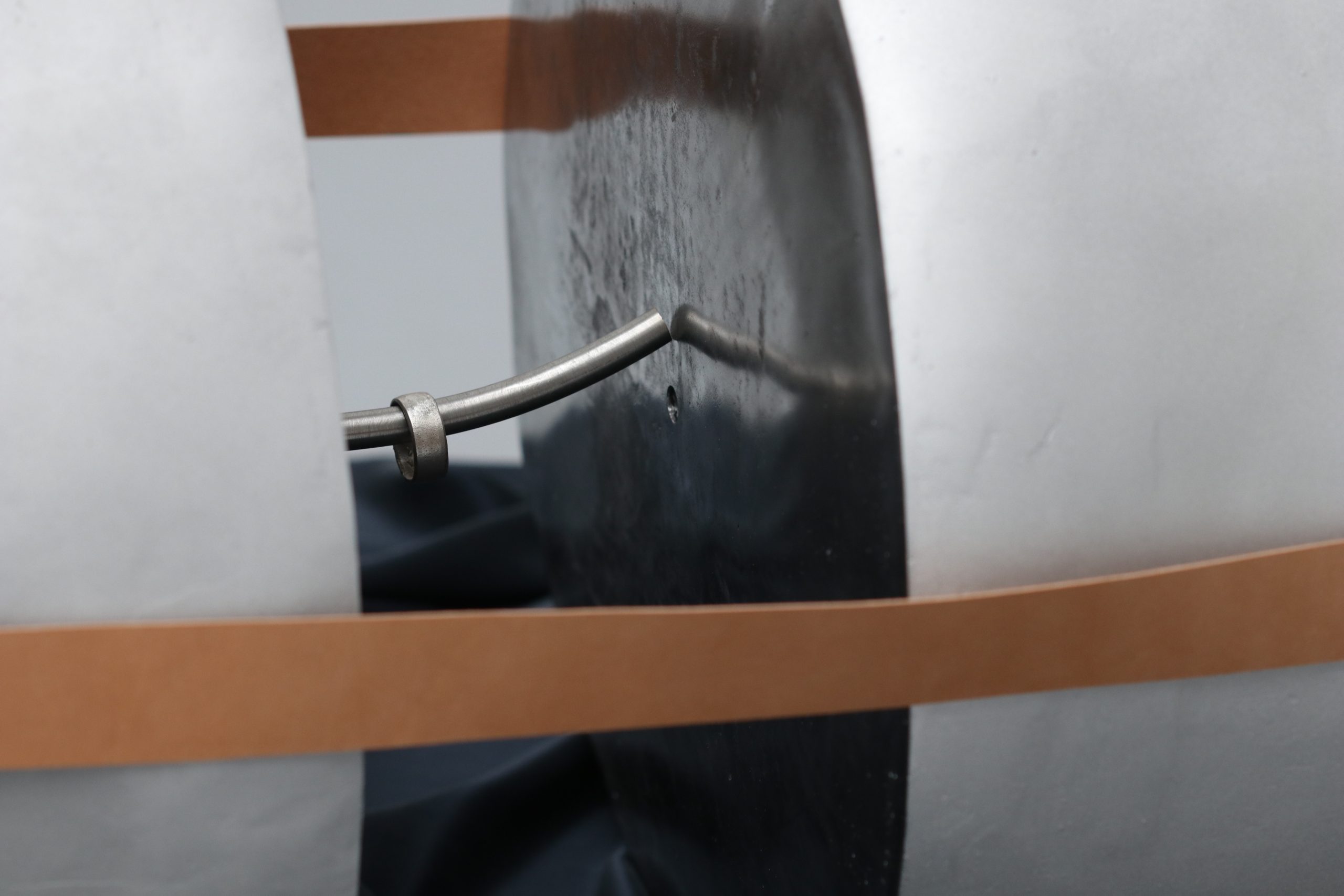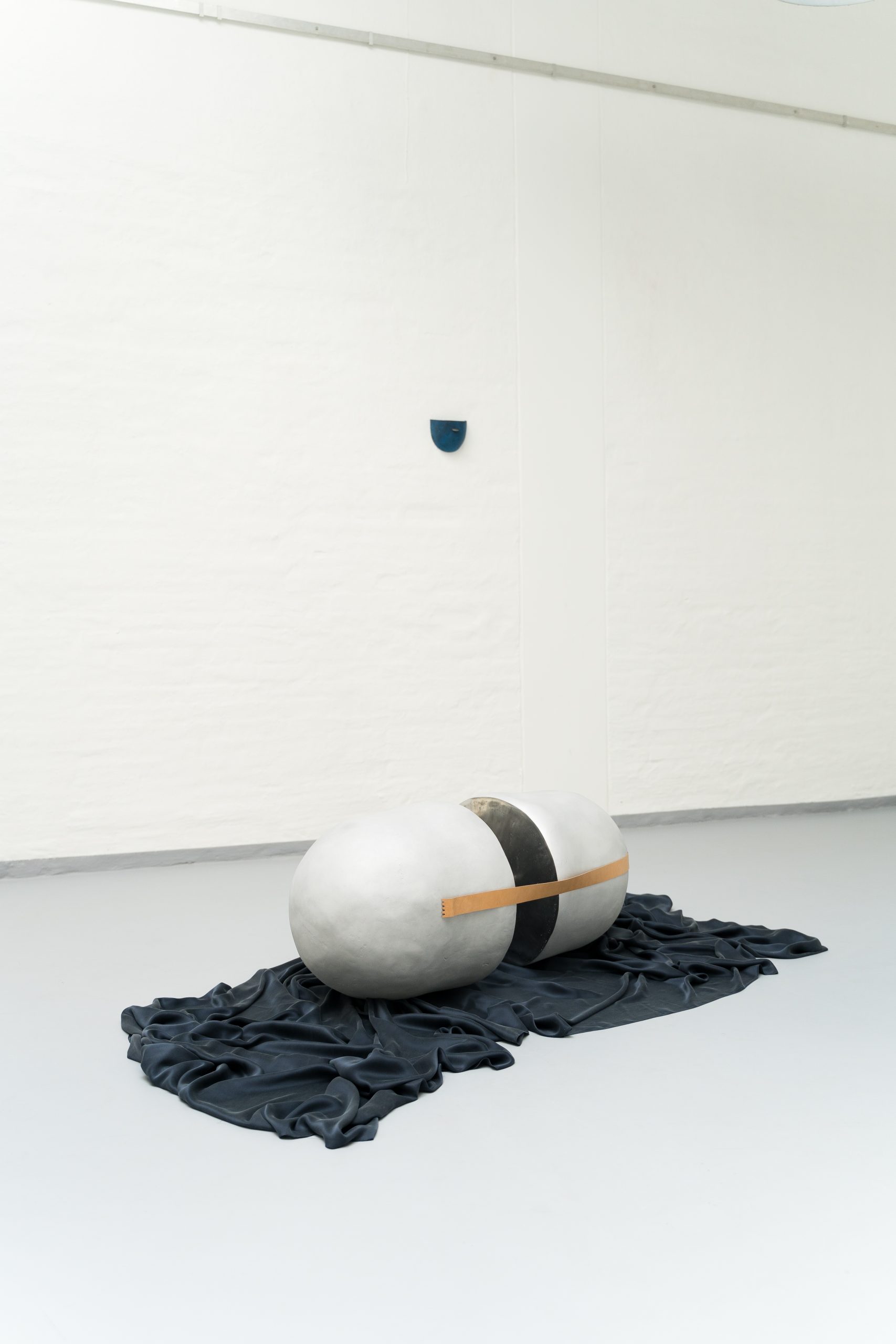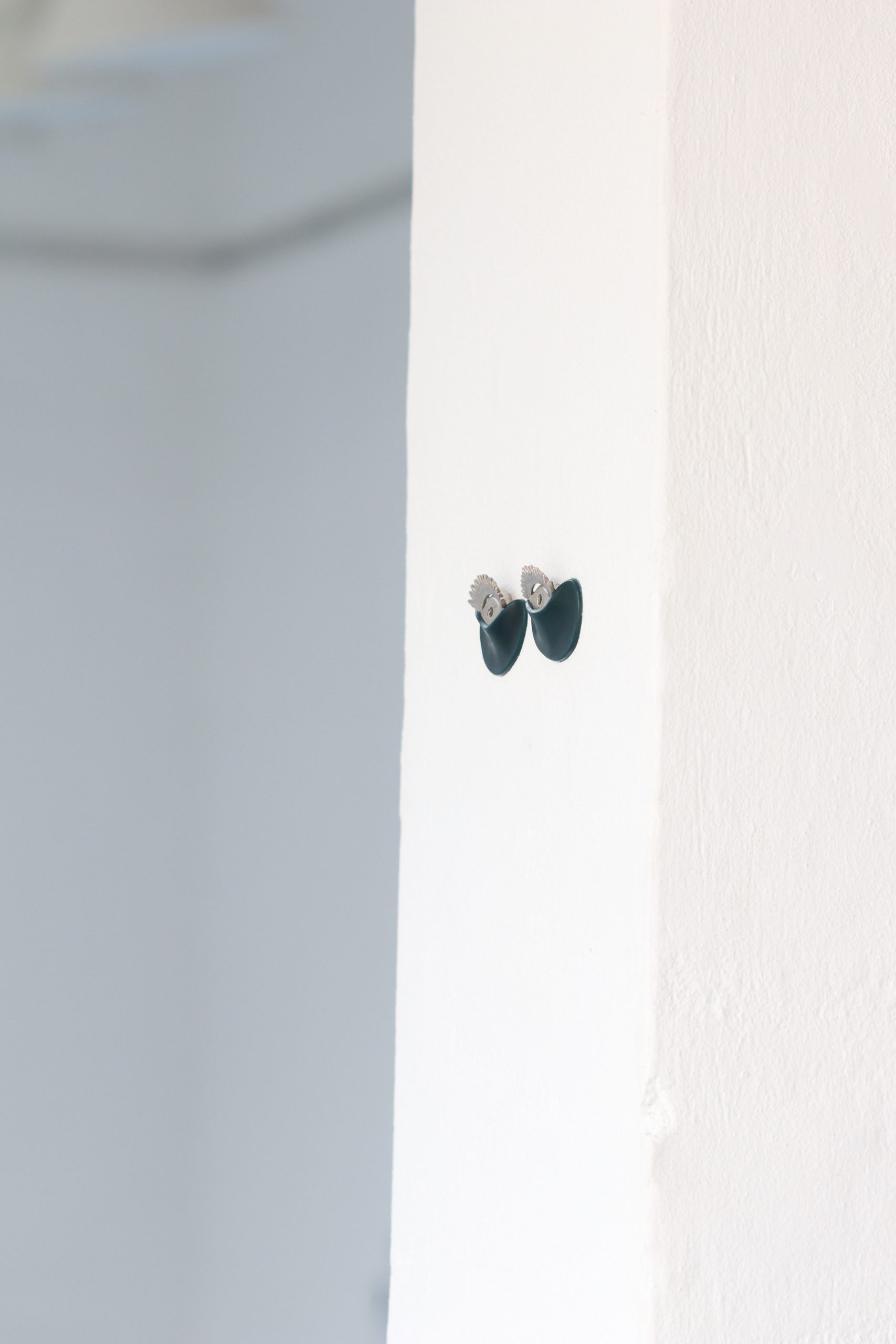 Traders, 2020
Solo exhibition, Huset for Kunst & Design, Holstebro, DK

Video introduction to Traders (in Danish):
Video and sound: Jonas Søgaard/Søgaardfilm
Q & A about Traders, Gether Contemporary BULLETIN no.6, 04.06.2020:
Q & A WITH CHRISTINE OVERVAD HANSEN
SG: Your exhibition "Traders" has just opened at Huset for Kunst og Design in Holstebro Denmark. Can you tell us about the title of the show and how it connects to the overall concept?
COH: The exhibition is all about exchanges – "Traders" is full of exchanges and negotiations, and the works in the exhibition, together and separately, unfold stories about both the exchange and (unfulfilled) pursuit of assets, information and affection. A trader is of course commonly known as a person who's business is buying and selling or barter, but to me the word is also inextricably connected to the stock markets and cutthroat hunts for short-term profits. When entering the exhibition, one is met by "Meet cute" (2020) – a coin-like token cast in sterling silver, carried by a sterling silver chain, and hangning patiently from two nails above the door opening. The title of the work draws on the depiction of romantic first encounters (called meet cutes) in the rom-com genre. In many ways "Meet cute" (2020), offers a soft introduction and perhaps even a key to the exhibition, as the token, the sterling silver of which it consists, and relational exchanges plays a central role in several of the other works in the exhibition.
SG: The exhibition consists of 8 new works. What's the connection between them and how do they interrelate?
COH: The 8 works are very diverse in scale, form and approach to the overall subject matter of the exhibition.
Even though they are visibly interconnected in this sculptural narrative by recurring materials, such as aluminium, sterling silver and stainless steel, each sculpture contains its own particular negotiation with, or discussion of, both the recurring materials and the act of trading:
While "Drudge" (2020) seems to take on a passive approach towards a peculiar repetitious exchange with the mechanical contraption on its back – and "Augur" (2020) seems preoccupied with a more spiritual (or maybe just egocentric) negotiation revolving around four sterling silver tokens – "Symplegma" (2020) unfolds a tension filled and seemingly private deal in the making between two aluminium sculptures.
Other works revolves around the obtainment, control and exchange of information:
With two wall-mounted sterling silver eyes – supported by a pair of fragrant wax-versions of an existing type of 'revitalizing' cosmetic eye masks – "Quant" (2020) closely watches the entrance and exit in the hope of obtaining information. Meanwhile "Bad desire (incognito mode)" (2020) ostensibly provides anyone who enters the room a cover from the persistent gaze of "Quant" (2020) – A cover complete with a discreet but fixed and predetermined view of the (exhibition) context.
SG: Materiality plays a big role in your works. Can you tell us a bit about the specific materiality of the works shown and the significance to the works?
COH: I'm generally very interested in the inherent performative qualities of different materials (palpable as well as impalpable) and their potential to perform, to be carriers of meaning, or to support a sculptural narrative through different combinations with other materials and materialities.
In the palpable end of the material spectrum of "Traders" one finds materials such as aluminium, sterling silver, pigments, silk, stainless steel, wax, fur, sugar and magnets, interacting in different ways throughout the exhibition. They all carry specific qualities or meaning (though not in a strictly symbolic sense), that perform differently depending on their sculptural context.
Take for instance the sterling silver present i various works throughout "Traders":
Sterling silver is a silver alloy, usually created by alloying fine silver with copper, increasing its hardness and strength, in exchange of increasing the material's proneness to tarnishing. Through the sterling alloy's naturally fleeting lustrous properties (due to tarnishing) and its long history of being used for commerce, I wanted to explore the alloy's potential to support the sculptural narrative in "Traders" by letting it morph from the familiar shape of the ring in "Symplegma" (2020), over the ambiguous coin-like token present in "Meet cute" (2020), "Augur" (2020) and "Aporia (slug for Charon)" (2020), to embodying the eyes of "Quant" (2020).
SG: Thank you