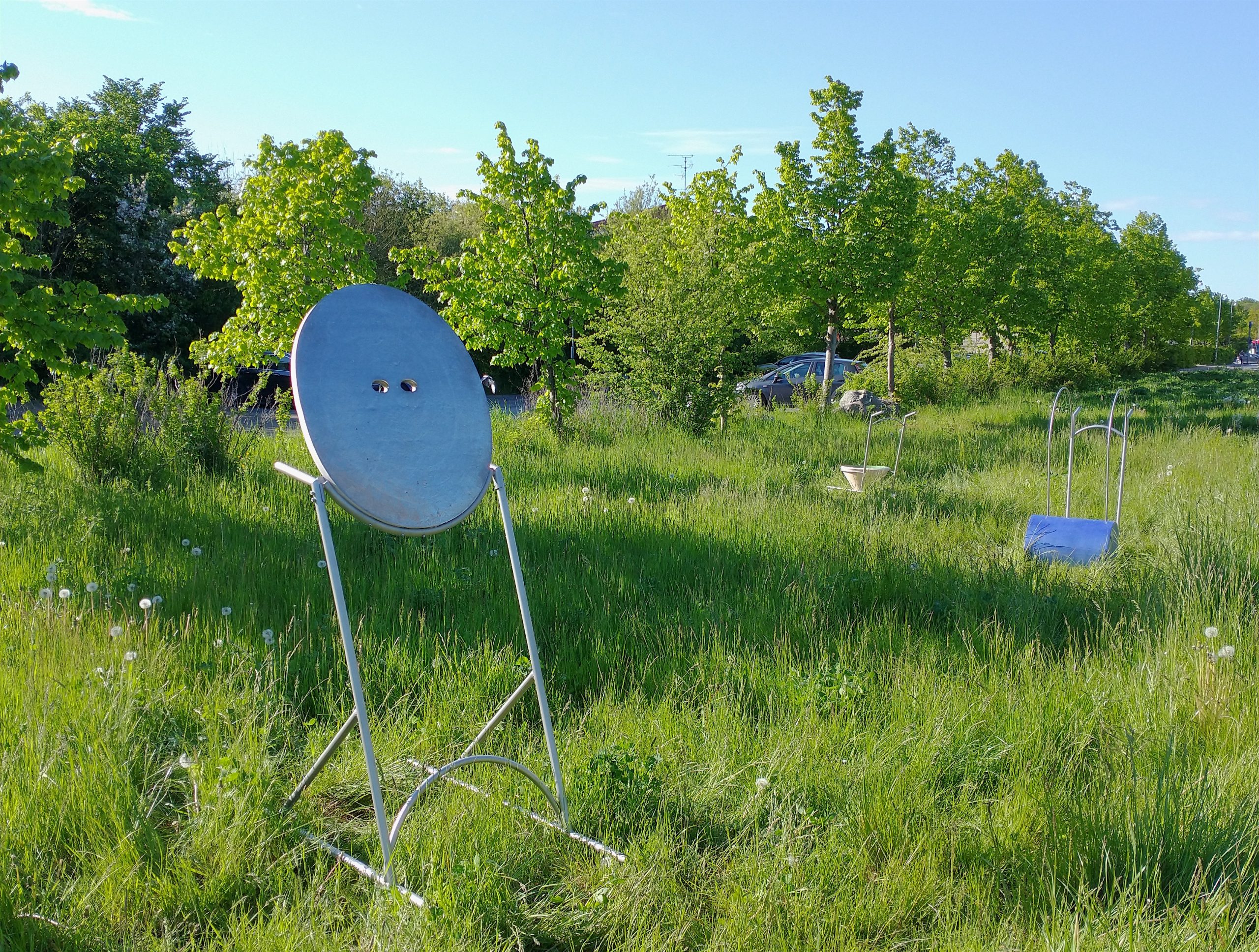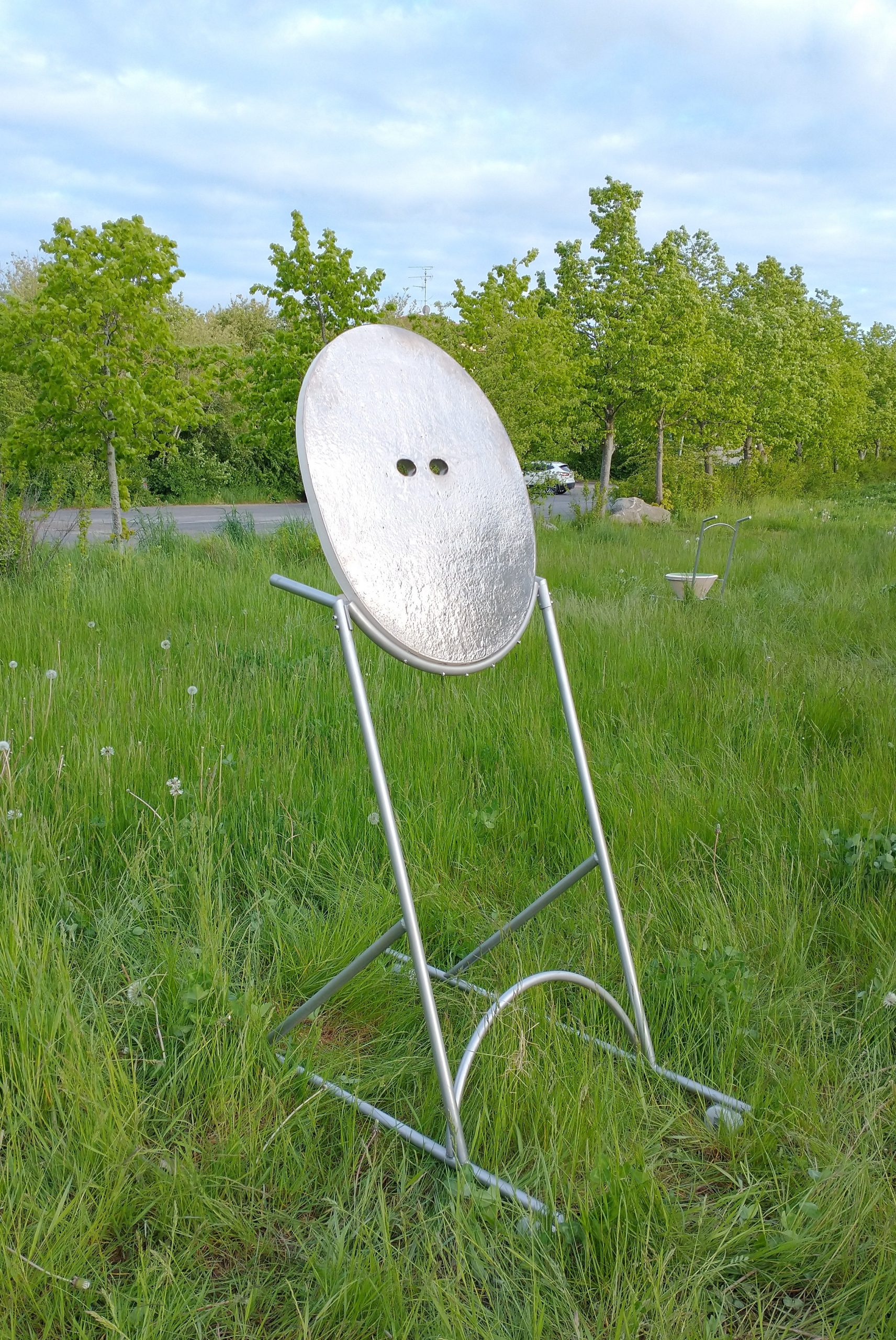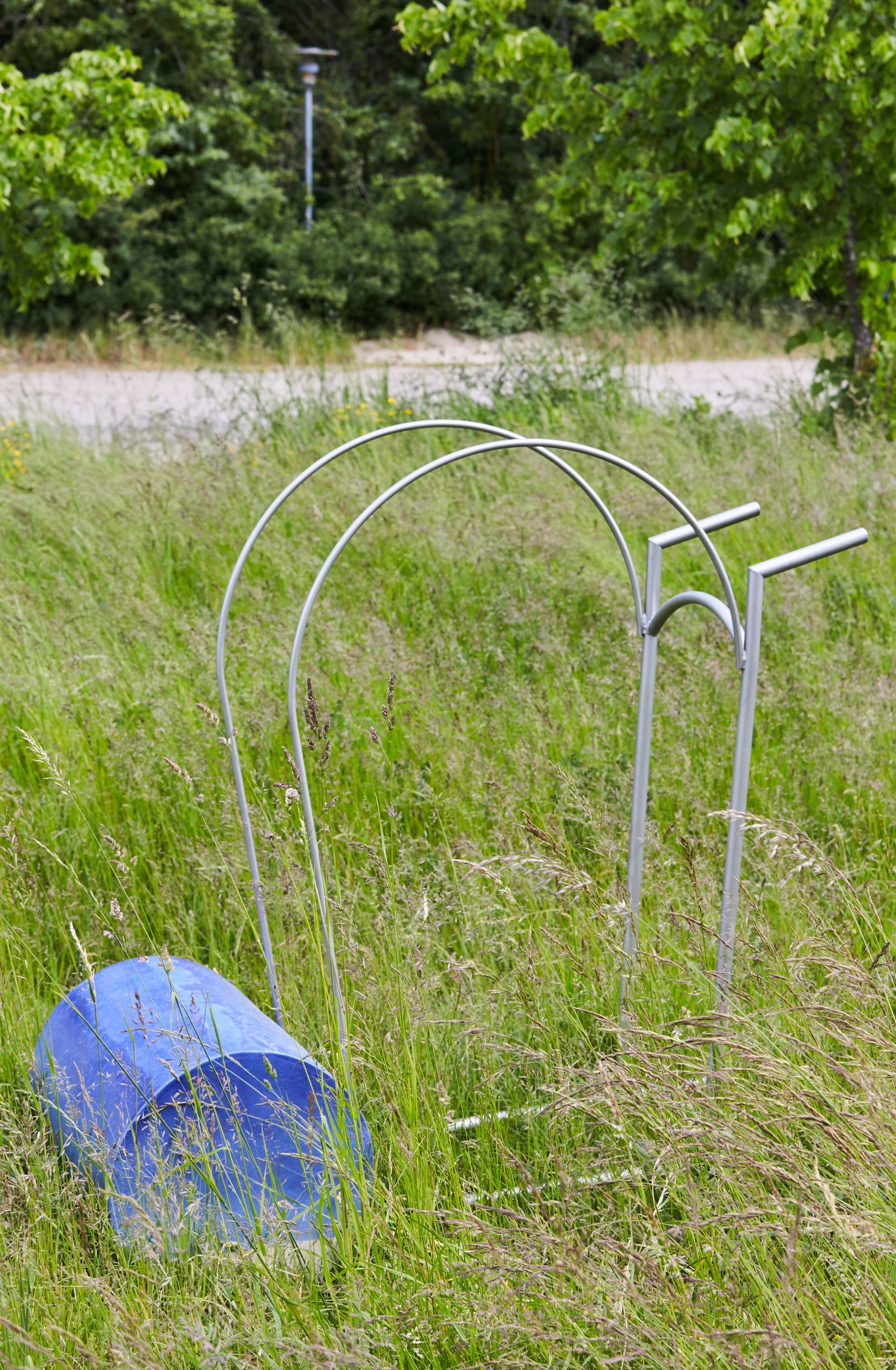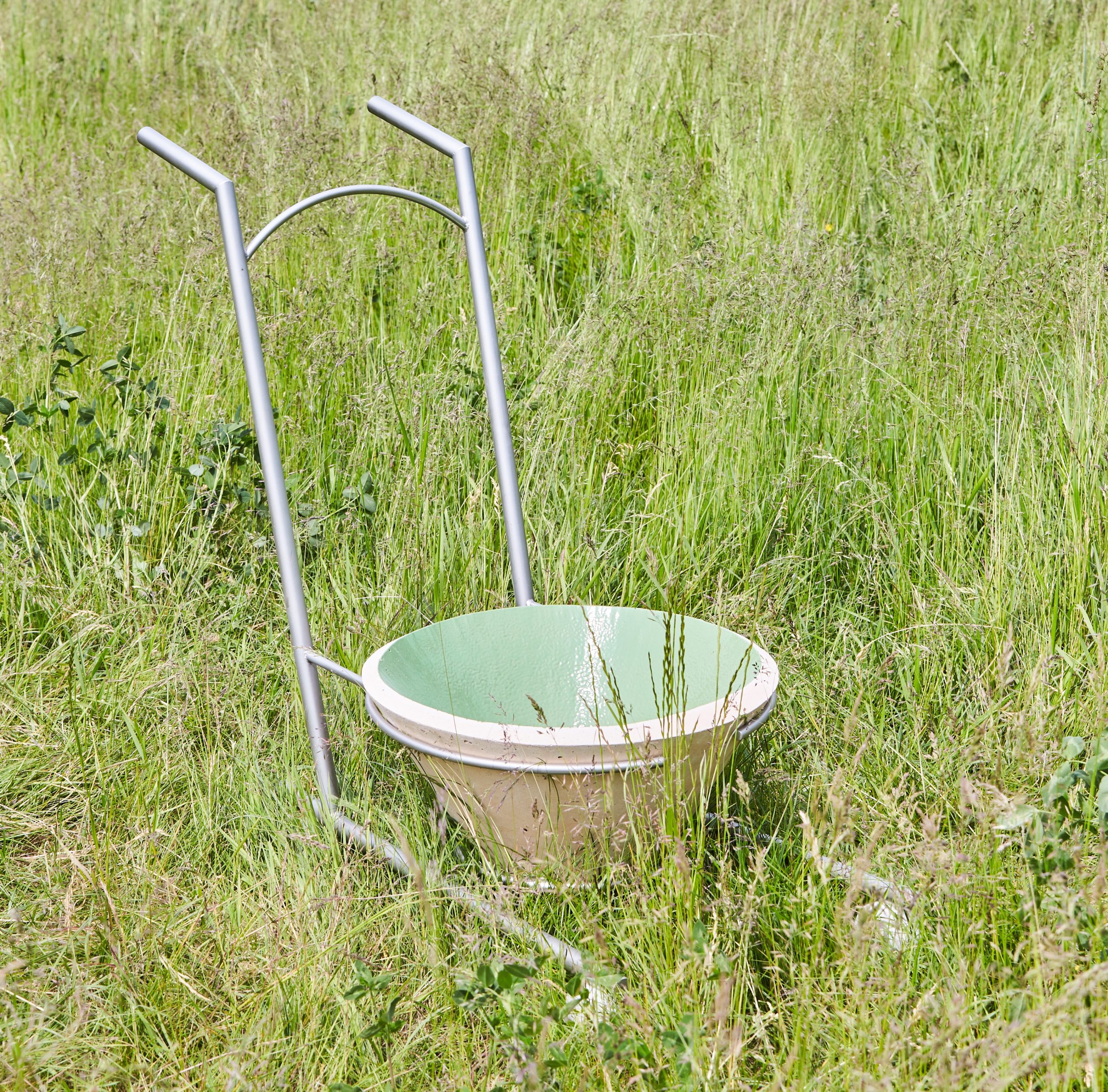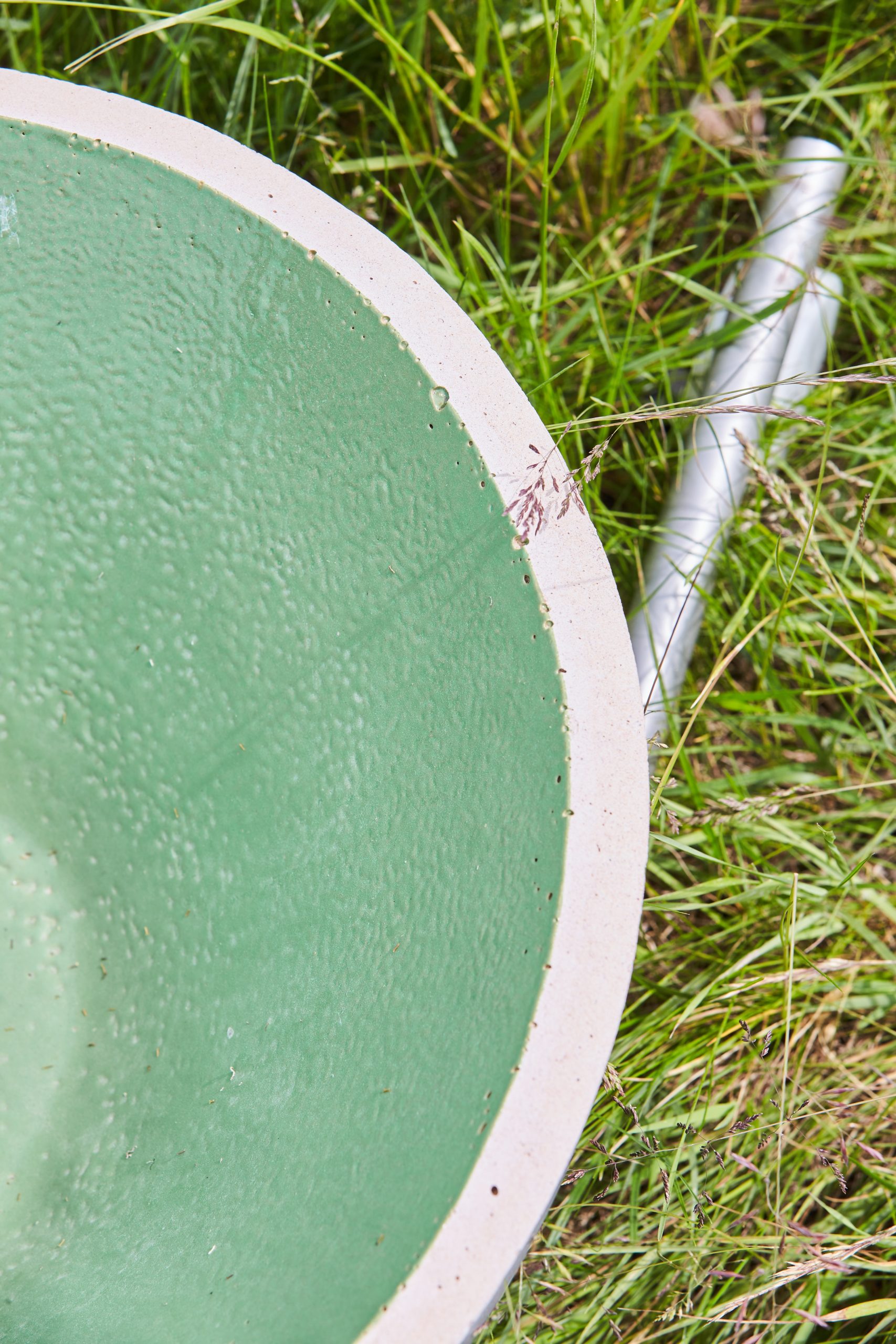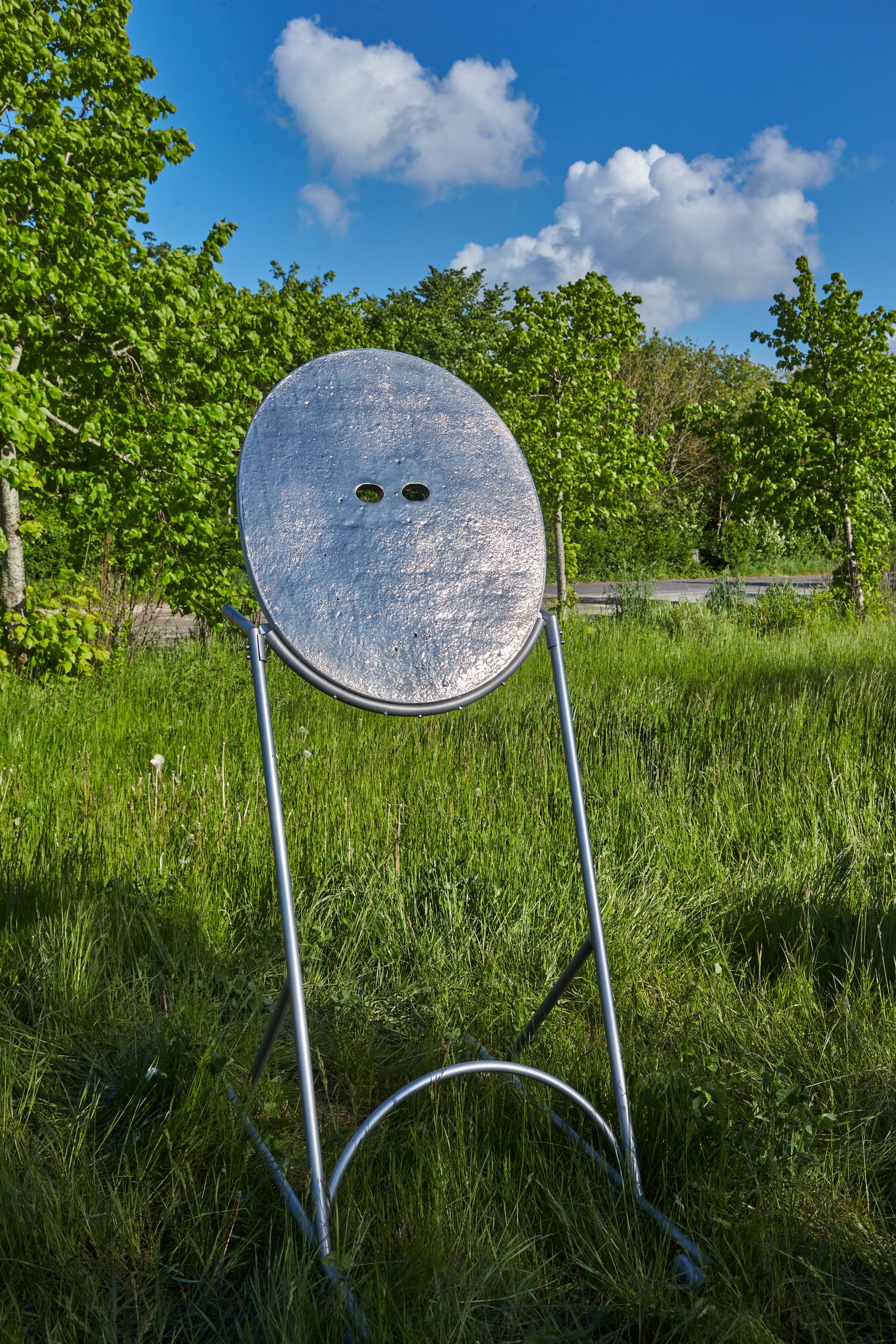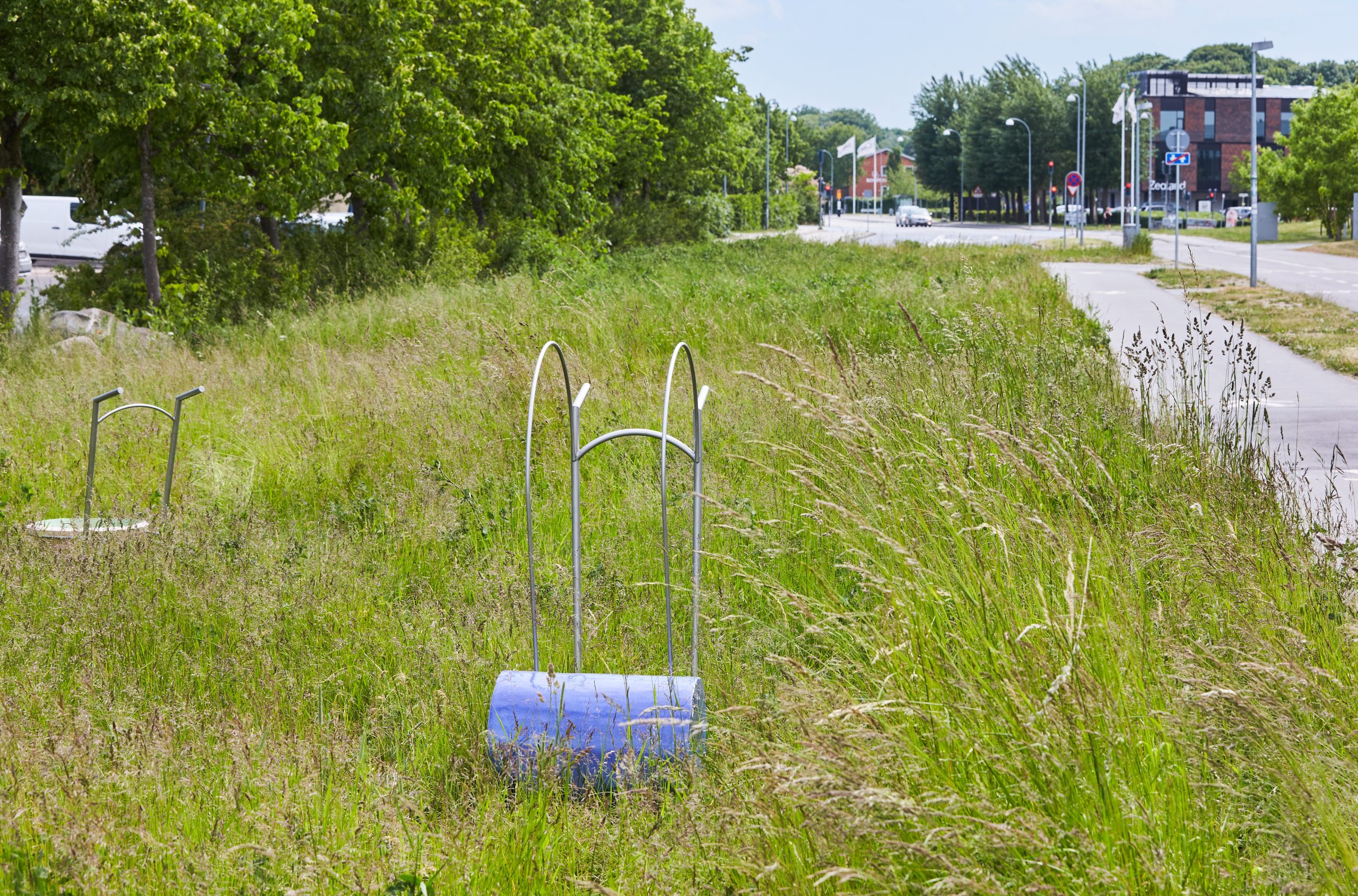 Tweaked encounters, 2021
Bubbles – an art route through the city, Museet for Samtidskunst, Roskilde, DK

"Tweaked encounters består af tre vogn-lignende skulpturer placeret ved en sti nær Ringparken. De tre skulpturer besidder hver deres særegne funktion og udformning, og henvender sig på forskellig vis til stiens brugere.
Én vogn tilbyder dens potentielle fører et skærmende og reflekterende helle fra omverdenen og forbipasserende, mens den lader føreren orientere sig gennem to kig-huller i øjenhøjde. En anden vogn bærer nænsomt et rundt kar, hvis indhold synes fordampet eller krystalliseret over tid. Den tredje og sidste vogn fremstår både som et tromle-lignende instrument og som et overflødigt kompliceret transportmiddel for en cylinderformet figur. På trods af deres umiddelbart funktionelle fremtoning, synes alle tre vogne efterladt og deres oprindelige destination eller formål opgivet.
Med Tweaked encounters ønsker jeg, at skabe en skulpturel fortælling, der udspiller sig i mødet mellem beskueren og skulpturernes performative kvaliteter. Ved at invitere stiens brugere til at gå på opdagelse i skulpturernes potentielle funktioner og formål, stræber værket ikke blot efter at danne afsæt for en diskussion af forholdet mellem krop og instrument – men også af de mere eller mindre bevidste justeringer, vi kan underlægge os selv og andre, når vi træder ind og ud af sociale relationer."